April 9, 2018 / Clay Luna and Solar School / Source: John Stowell
The Son & The Luna: A Story Only God Could Write
The Spanish word for "moon" is "luna." Only God could script a story where a Luna would spread the light of the Son/sun among so many.
The Luna referred to is Clay Luna. And a few years ago, Clay said he felt he was "missing something."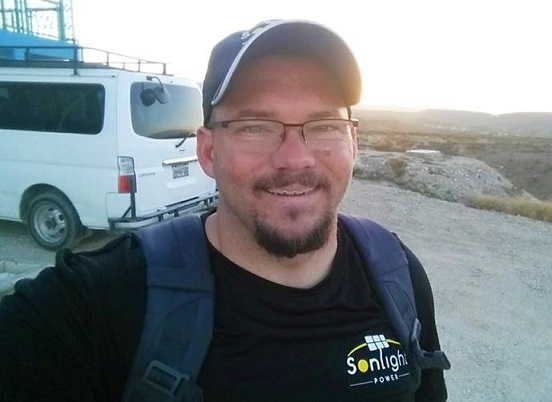 His deep faith in Jesus had grown ever stronger through a family crisis and then a blessing – becoming the father of twin girls. His business – 180-Solar in Lawrenceburg, Tennessee – was a success. He was an active member of Thousand Hills Cowboy Church.
"But I saw others doing more and I wanted to do more too," he explained. "I am better with my hands and I know the solar industry. Those are my talents and gifts."
It was Clay's wife, Melissa, who took the next step: she googled "solar-based missions" and SonLight Power was at the top of the list. It was a life-changing click of the mouse and today, Clay Luna, 33, is SonLight Power's new Director of Programs. Clay moves into the role created by SonLight Power Founder Allen Rainey while Allen transitions into a part-time emeritus advisory position.
Like Allen before him, Clay brings unparalleled credibility to meet the needs of SonLight Power mission partners. Allen was a pioneer in solar power for missions, having designed and installed over 190 off-grid solar power systems worldwide. Clay is a NABCEP-certified solar installer with experience working on a wide range of environments and solar-powered applications that few possess.
"We're so blessed to have Clay Luna on our team," said SonLight Power executive director, Kevin Sasson. "Clay has built on the foundation that Allen started, helping grow SonLight Power's reputation as the preferred choice for solar power among mission organizations."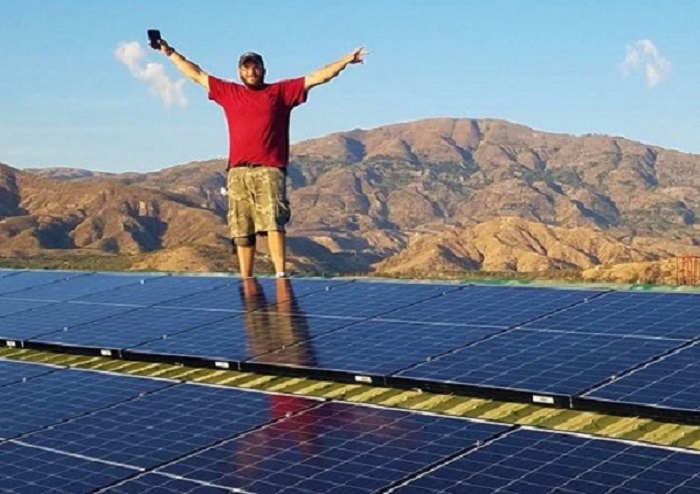 Clay remembers his first mission trip shortly after that fateful Google search. A week-long trip was coming up soon and organizers needed another set of hands. So, Clay eagerly joined the four-person mission team to Cap-Haïtien, a town on Haiti's north coast.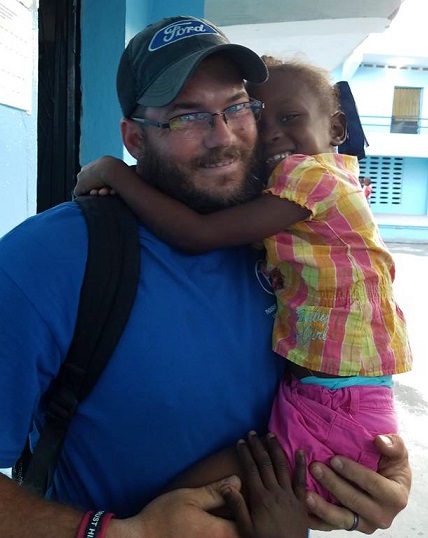 Clay said the team worked efficiently and finished the jobs quicker than expected. Allen, he said, wanted more, and so did Clay.
"Over the next six to eight months, I worked on quotes, designs and volunteered for more missions," Clay said. "When Kevin mentioned a part-time role to fill a gap, I realized, with the flexibility I had as a business owner, that I could do that."
Clay's desire to serve God and work with his hands came together when he landed at SonLight Power.
"It's a blessing to be sure," Clay said as he talked about the busy January he spent in Haiti. "It has changed the way I think. Be thankful for the small things we have – that you have running water, that you can turn on a light. We here in America are so blessed. In Haiti, you just can't believe the poverty. It's everywhere."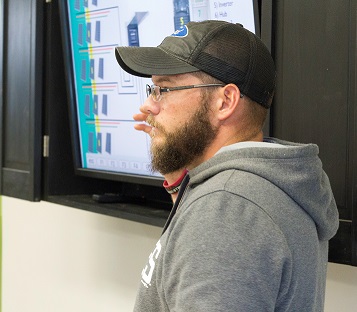 Clay's plans for SonLight Power's future will focus on accelerating the solar training program with the goal of attracting young, dedicated technicians who can lead mission teams.
"My goal is to find other people like me who are devoted Christ-followers with the skills we need and fitting them into our projects," Clay explained. He has already talked with several electricians and solar installers.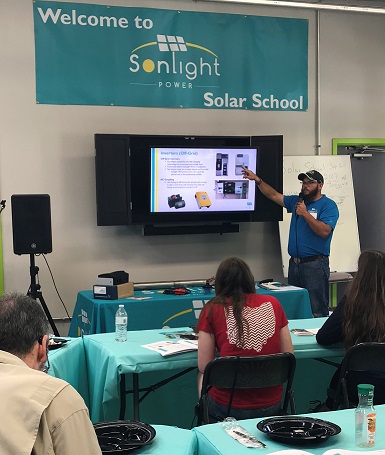 "Clay is an inspiration for me and others on the SonLight Power team," Kevin said. "I admire how Clay has so faithfully answered God's call and how Melissa and their girls have rallied around him."
"He has the heart of a servant-leader," Kevin continued. "Our mission teams love serving under Clay's direction and our mission partners love the quality of his work and the way he does it."
At SonLight Power, we're grateful God is using this Luna to equip those we serve with the sustainable power of the Son/sun.
Meet Clay Luna:
Clay will serve as lead instructor at SonLight Power's next public Solar School workshop scheduled for June 9 in Cincinnati. For details and registration information, visit the Solar School page on the SonLight Power website.