April 1, 2017 / SonLight Power Mission Trips / Source: John Stowell
SonLight Power teams with Back2Back Ministries and OneLife | Vineyard Cincinnati Church
to Shine Light in Haiti
It has been said there are orphans everywhere in Haiti. In a nation devastated by earthquakes, hurricanes, floods and extreme poverty, it is the children with nowhere to go that tug hardest on your heart. Your support of SonLight Power makes a brighter future for orphans in Haiti.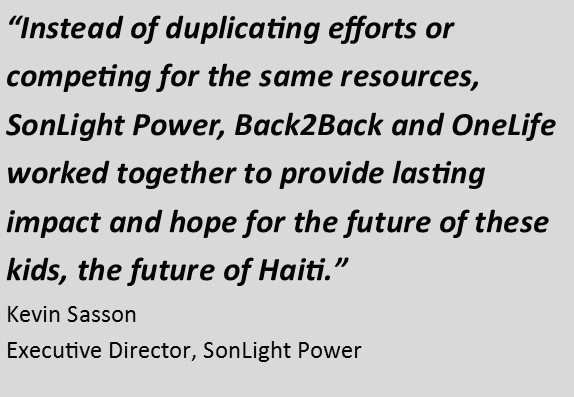 SonLight Power has teamed with two faith-based groups, Back2Back Ministries and Vineyard Cincinnati Church's marketplace leadership ministry known as OneLife, to bring clean solar power to a home for some of these kids. What's more, we believe our partnership can combat the poverty cycle by fostering skills for jobs to meet the growing demand for solar power in Haiti.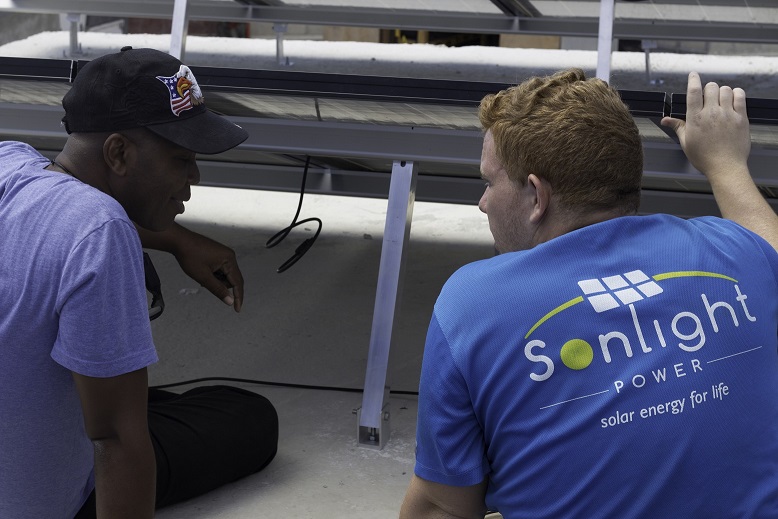 Back2Back is an international Christian non-profit organization dedicated to holistic orphan care. Headquartered in the Cincinnati suburb of Mason, Ohio, Back2Back was founded on the principle that orphaned children need more than just a roof over their heads.
At the Jesus' Name children's home near the capital of Port-au-Prince, Back2Back provides for the spiritual, physical, educational, emotional and social needs of 17 boys and girls who live there – all of them whose parents were taken by the 2010 earthquake that killed nearly a quarter million Haitians.
Jesus' Name provides these kids food, clothing, safety, love and hope. But without electricity, it couldn't bring them light. That's where you and SonLight Power came in.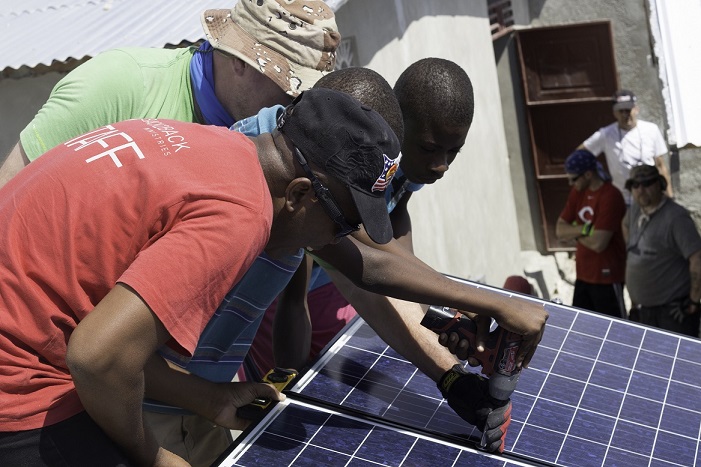 Back2Back asked SonLight Power for help. And that's an essential part of our mission: Helping other Christian missions to be more effective by installing clean solar power to provide electricity for the first time or eliminate the recurring expenses of running generators (for details, see Equip Your Mission).
In the case of Jesus' Name, our collaborative efforts equipped the home with the sustainable electricity needed to continue their activities into the evening. The kids now have the opportunity to read, watch movies or simply socialize with one another after the sun sets.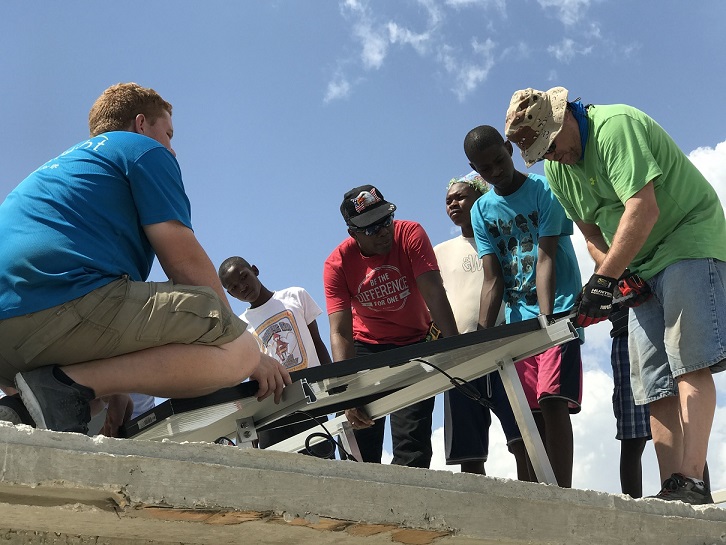 "It was an incredibly impactful project driven by three compatible partners," SonLight Power executive director Kevin Sasson said. "It demonstrates the power of partnerships in places like Haiti. Instead of duplicating efforts or competing for the same resources, SonLight Power, Back2Back and OneLife were able to work together to provide lasting impact and hope for the future of these kids, the future of Haiti. We see this as the first of many collaborative projects among our three organizations."
Staff and volunteers of Back2Back, OneLife and SonLight Power worked together to install the solar power system at Jesus' Name. The kids also participated in the installation, as team leaders provided hands-on instruction for boys and girls interested in the basics of solar power and construction.
The installed system now provides nearly 4 kilowatts of constant, 24-hour electricity distributed across multiple buildings on the Jesus' Name grounds. Solar panels were installed on the roof of the Jesus' Name chapel, which Kevin affectionately calls the "SonRoom."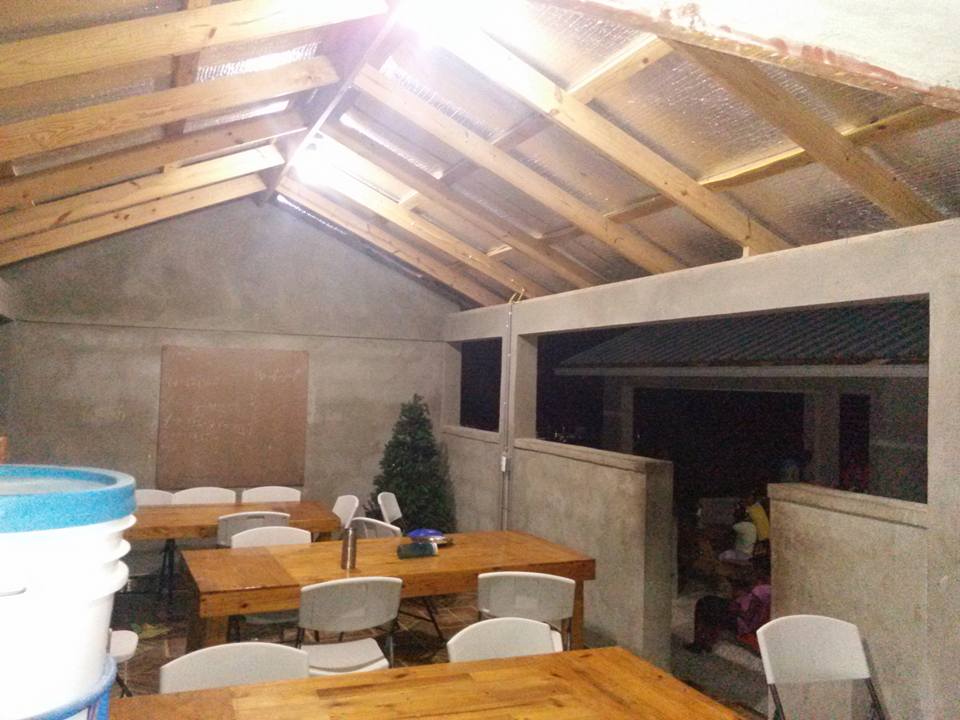 The dormitories, kitchen, bathrooms and common areas at Jesus' Name were not originally constructed with electrical wiring and conduit. For that reason, one of the largest tasks of the project was to install the appropriate wiring and fixtures throughout the grounds.
"Back2Back volunteers had already completed a lot of the labor-intensive pre-wiring work before our team arrived, so we were able to focus on installing the solar array, battery bank, inverter and testing the system to ensure power was reaching all the buildings," Kevin said. "Overall, it went very smoothly."
The system supplies power for applications such as lights, audio/visual equipment and ceiling fans. It also helps the Jesus' Name caretakers with essential, yet often overlooked tasks.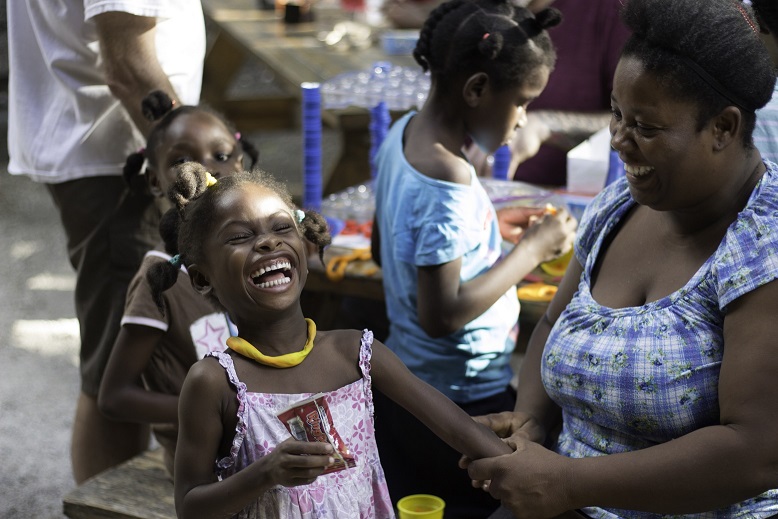 For instance, the two women responsible for laundry are thrilled they can now use an electric iron to remove wrinkles from the children's clothes. Before electricity, the task of ironing clothes was done with a pioneer-era iron that required heated charcoal to be inserted, often causing burns and calluses to those using the iron. Thanks to electricity from the new system, those incidents can be prevented.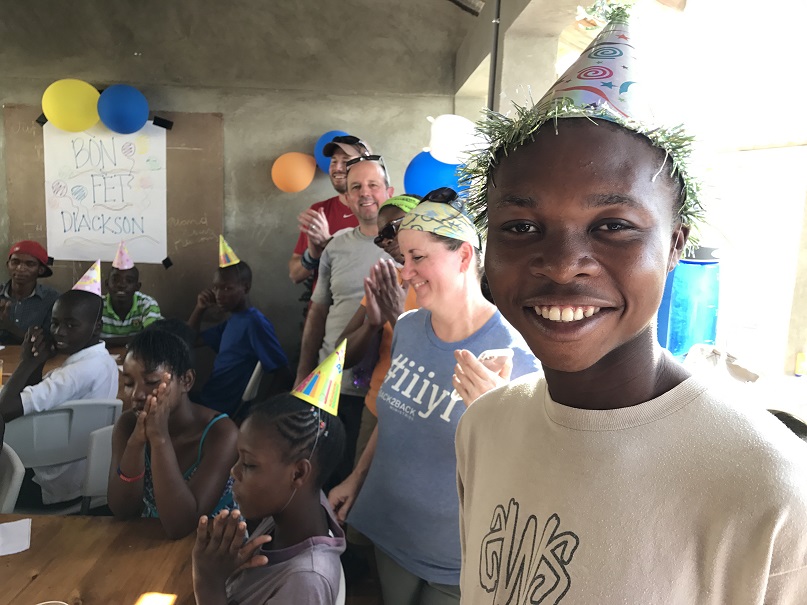 Tonight, when the sun sets, the home glows with light. Music plays through a speaker. A child no longer must hold a flashlight to read. A group gathers to watch a movie with a DVD player and projector. Another, who dreams of becoming a seamstress, now sews after dark. All have hope for a brighter future.
There are many more lives in Haiti and around the world in need of hope from the solar ministry of SonLight Power. Thank you for your ongoing support and prayers – together with you, we are expectant of the transformational stories waiting to be told where the power of partnership and the presence of Light change life.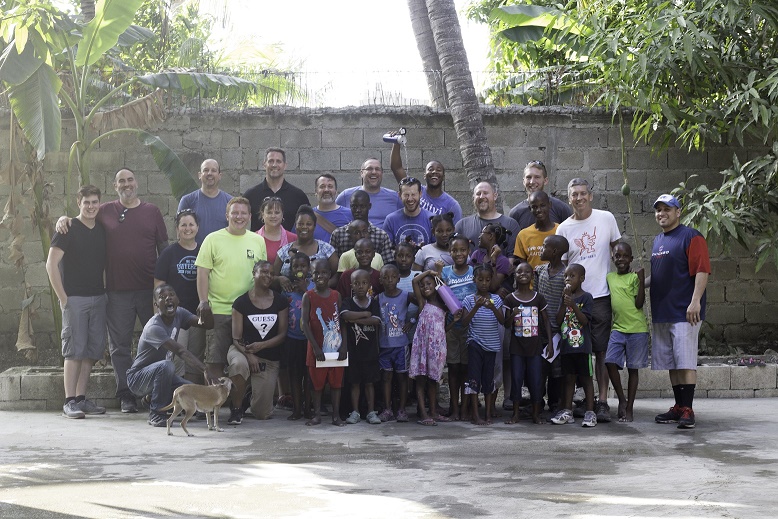 Thank you to Izaac Rains for photo contributions.
---
Related Links:
Experience the vision of SonLight Power for using our solar projects to train Haitians in solar power installation and maintenace, with the aim of creating steady jobs for Haitians:
For further information on the project described in this article, visit the Back2Back blog on this project titled, Bringing Light

Want to equip your mission with solar power? Visit our Equip Your Mission page to learn more.

Does your family, church or workplace want to join or sponsor a SonLight Power mission trip? Connect with us at 513-285-9960 Ext. 0 or e-mail Communication@SonLightPower.org.