February 11, 2021 / Rockdale Academy
The SonLight Power 2021 mission calendar is taking shape and we're thrilled to unveil that our light will continue to shine through solar projects near and far — in fact, as near as our own backyard. With the tremendous help of supporters like you, SonLight Power has illuminated the town of Campton, Kentucky, and the Cincinnati community of Roselawn within the past few years. We're keeping that momentum going.
Recently, we learned about the Cincinnati Reds Community Fund's 2020 Community Makeover in Avondale. The annual project — now in its 12th year — enlists the support of Cincinnati partners and organizations to make a significant, sustainable impact and transform neighborhoods through construction, design and local engagement. Past Community Makeovers have taken place in St. Bernard, Roselawn, Evanston, Lower Price Hill and others.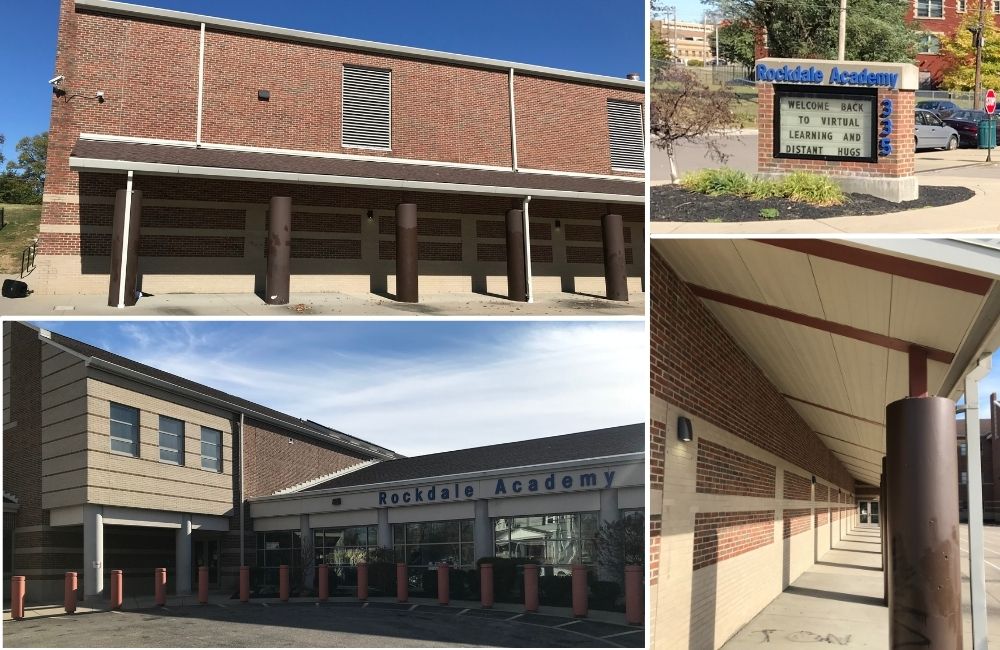 Makeover in Avondale
The Community Makeover of Avondale aims to combat the area's ongoing challenges related to poverty and unemployment. The Makeover will focus on South Avondale Elementary School, U.S. Bank Boys & Girls Club, Crest Smile Shoppe, Rockdale/Harvey Ballfield, Blair Ballfields & Park, Larona Park/Avondale Beautification and Rockdale Academy.
Specifically, the Makeover includes plans to install a net-zero greenhouse at Rockdale Academy to complement the creation of a nearby urban farm and farmers' market. But until recently, the plan was missing a crucial ingredient by way of electrical power. That's where SonLight Power found an opportunity to align its mission with the goals of the Makeover.
"We learned about this visionary project in Avondale that was driven primarily by the Reds and Cincinnati Zoo," explains SonLight Power Executive Director Kevin Sasson. "The original plans called for the greenhouse to be powered by solar energy, but the funding was unavailable to move forward with those plans. They didn't want to burden Rockdale Academy with an extra utility burden to have to power the greenhouse. So, we were able to fill that gap nicely."
The grid-tied, 12.5-kilowatt solar power system calls for a 29-panel array to be installed on Rockdale Academy's south side porch roof. It will offset most of the greenhouse's power needs and reduce the school's utility burden. The system also includes a lithium battery bank of roughly 10-kilowatt hours, making it possible to have power at night and on overcast days.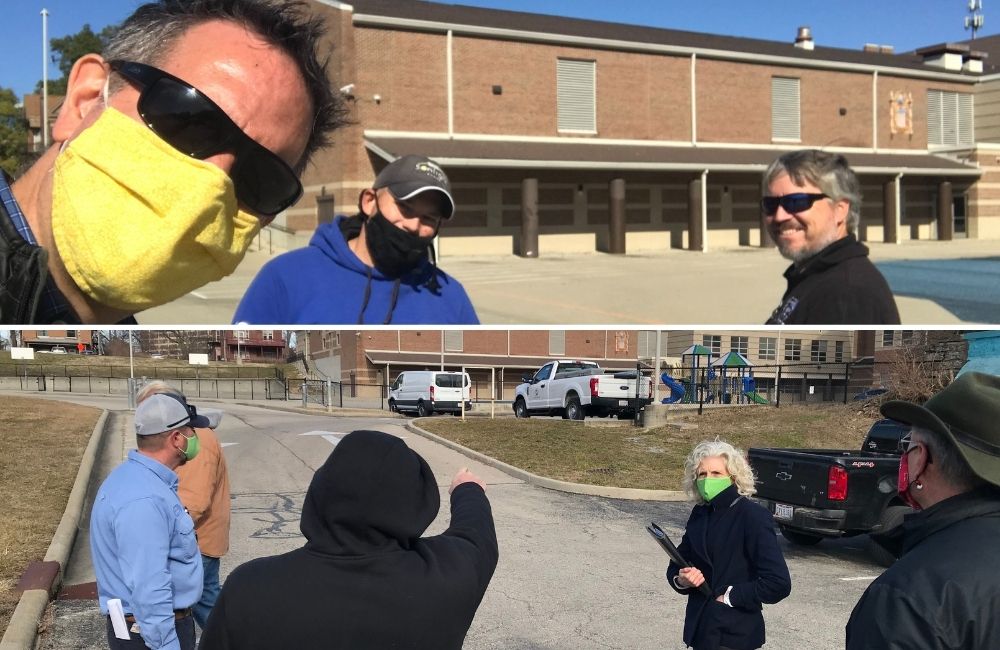 Solar-Powered Greenhouse Will Be Project Centerpiece
Reds Community Fund Executive Director Charley Frank calls the greenhouse "one of the most exciting project components." In a letter to SonLight Power, Frank writes that the net-zero greenhouse is "the centerpiece" of the project, and it will provide kids and staff at both Rockdale Academy and nearby South Avondale Elementary with a crucial resource.
The community of Avondale is considered a "fresh food desert" because of the lack of access to basic nutrition and means of wellness. On average, the closest grocery store is about 10 minutes away, and with most residents relying on public transportation, this distance poses a number of obstacles. As a result, children often consume a low-nutritional diet of fast food and convenience store items, which contributes to overall negative health effects in the long term.
"There's a big issue in Avondale and communities like Avondale where there are very few options for fresh food," Sasson says. "The most troubling statistic we came across was that someone growing up in Avondale would live, on average, 20 years fewer than someone growing up in nearby Anderson Township. It's alarming. One big reason is a lack of nutrition options."
Rockdale Academy teaches more than 700 children from pre-kindergarten to sixth grade. The greenhouse will serve as a living classroom where students will learn about science, agriculture, nutrition and wellness, and how to sustainably harvest and grow food.
With SonLight Power's solar energy system, students will also deepen their STEM knowledge by experiencing the impact of natural, renewable energy. What's more, the Community Makeover vision for the greenhouse includes a plan to sell fresh food from the greenhouse at the farmers' market, bolstering commerce within the community while providing a real-life venue for students to learn economic principles.
Partners in the Community
SonLight Power is working in tandem with the Cincinnati Zoo to get the net-zero greenhouse off the ground. We're on track to install the solar panels in April — right around Earth Day — and the Zoo aims to finish the greenhouse just a few months afterward. SonLight Power Director of Programs, Clay Luna, will oversee the solar project and lead a team of service-minded volunteers to help with the installation.
"Being able to have these children grow up and understand what it means to harvest their own food or collect their own rain water, and to be able to do that sustainably with solar power — it's a big thing, to be able to give back to the community," says Luna.
For Sasson, he's eager to experience the enthusiasm and energy generated by SonLight Power in a mission field close to home. "It's really a unifier. It brings people together. Regardless of politics, beliefs or backgrounds, the SonLight Power mission just makes sense on so many levels. When you can provide sustainable electricity for a project like this, with major Cincinnati brands coming together and volunteers from across the city shining their light in Avondale — it's awesome to see how God uses this mission to connect and bring people together. We love that."
We're eager to continue to share the power of God's love with our Cincinnati neighbors and community. In His name, we are called to let our light shine before others, and with your support, we are able to do exactly that. Contact us if you'd like more information about how you can help with this and other projects on our 2021 mission calendar.