November 3, 2022 / Equipping other effective missions with solar power
Solar Power Equips Nonprofit Community Center in Cancun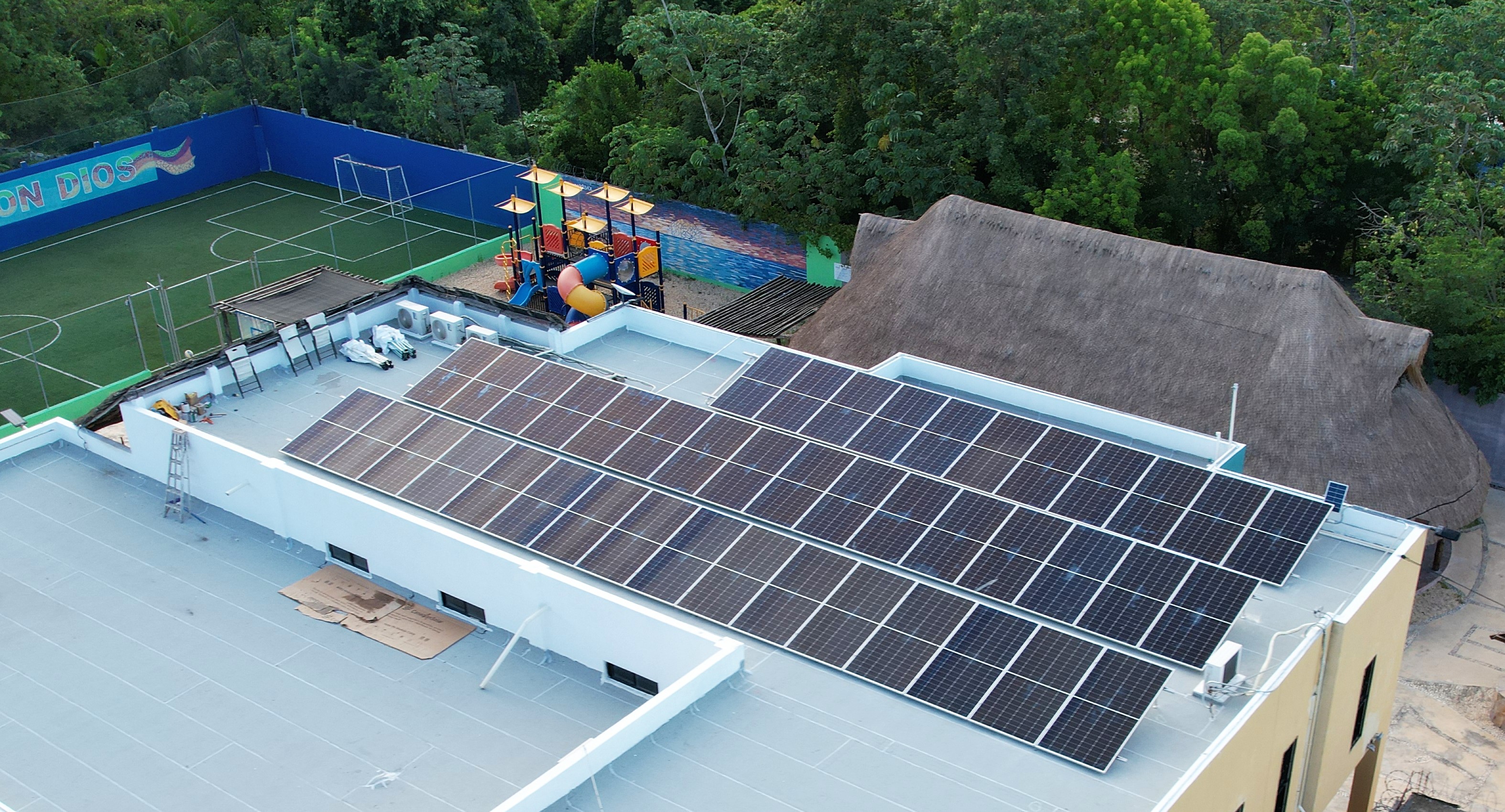 ---
"It feels like another group in the fight; someone else alongside us. That level of connection and relationship has meant so much to our ministry as a whole and seeing this most recently happen at our Cancun site has been a positive thing. We're just grateful."
-Steve Ross, U.S. Director of Back2Back Mexico Sites, on partnering with SonLight Power
---
Imagine a nonprofit community center that serves as a safe space for vulnerable families and children. Now imagine that center limited by power outages, with no ability to print worksheets for students or even run a refrigerator to preserve food.
SonLight Power is known for mobilizing mission trips, but another core outreach is coming alongside other effective missions to install solar panels for nonprofit organizations that operate facilities like this community center. SonLight Power recently partnered with Back2Back Ministries for such a project.
Back2Back offers family and orphan care through their nine campuses around the world. The Back2Back site outside Cancun, Mexico operates as a center for their Strong Families Program, which focuses on community development and family preservation.
In September, SonLight Power equipped the Back2Back Cancun site with a new solar power system to keep that program running strong.
What makes a partnership between SonLight Power and Back2Back work? Like-mindedness for starters. Two Back2Back staff members recently shared the near and long-term impact you're making through the solar project in Cancun.
"We share faith, we share values, we share a lot of things that make communication and connection very simple," says Steve Ross, the U.S. Director of Back2Back's four Mexico sites.
The Cancun installation marks the fourth time the two nonprofit organizations have joined forces. SonLight Power previously partnered on solar projects with Back2Back twice in Haiti and once at the Mazatlán, Mexico site.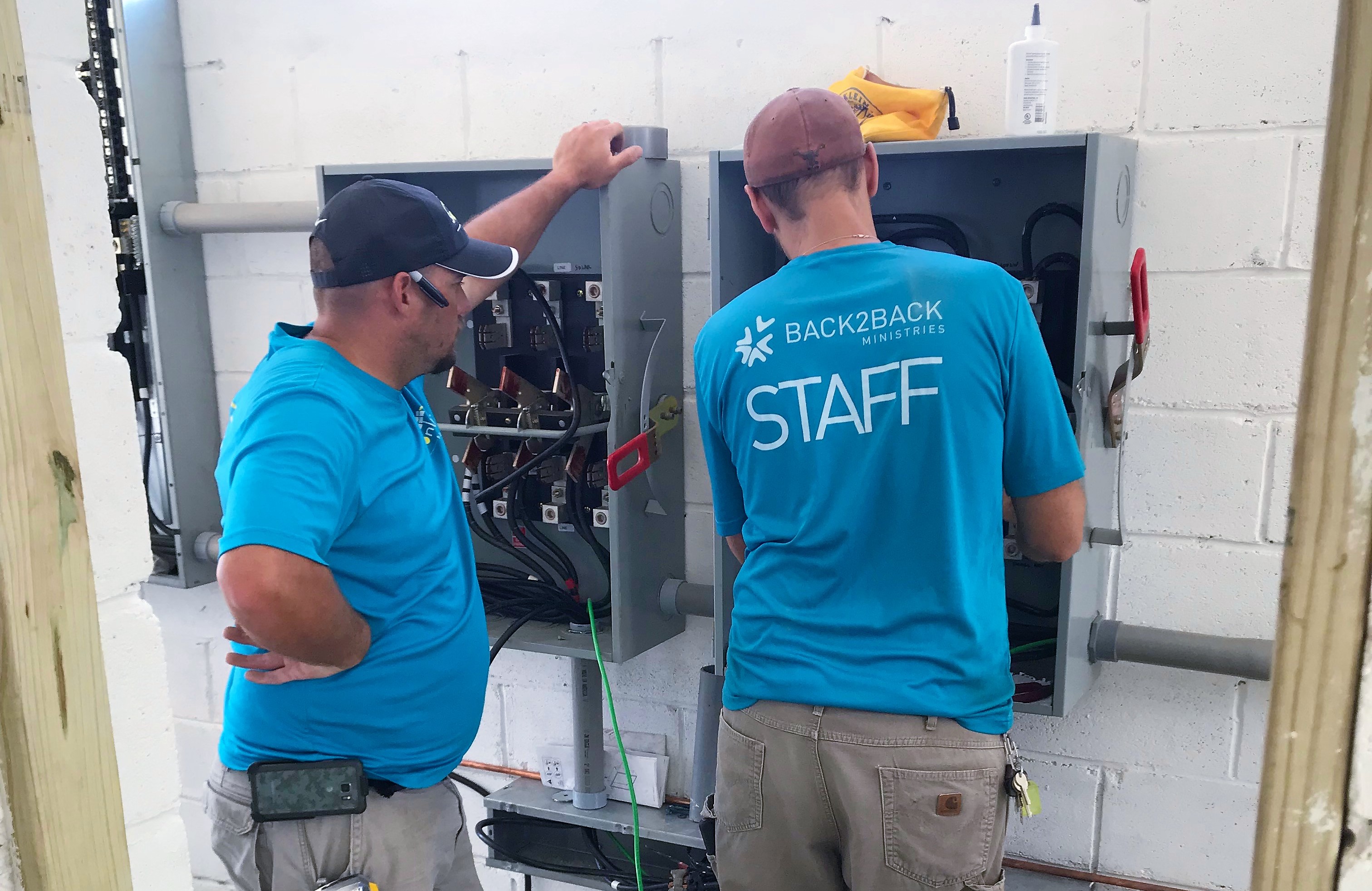 Clay Luna, SonLight Power's director of programs, visited the Back2Back Monterrey, Mexico site in October to scope yet a fifth solar project.
"Clay and [the SonLight Power] team came down to Cancun for the installation, and if there was a learning curve in the process of two nonprofit organizations working together, it was very short," Steve explains. "SonLight Power was very flexible, and they knew what it was like to be on the ground in a place where they may not have all the logistics or tools."
Reliable Power Empowers
Steve went on to praise SonLight Power's level of expertise, ability to troubleshoot, and come up with creative solutions. As for the solar power itself, Back2Back is extremely grateful.
"We have struggled in the past with consistent power at the community center in Cancun," Steve says. "It was a real issue. We struggled to keep fans on and even run a microwave. We couldn't run a refrigerator; we couldn't have food in the center overnight. It created some logistical challenges for us."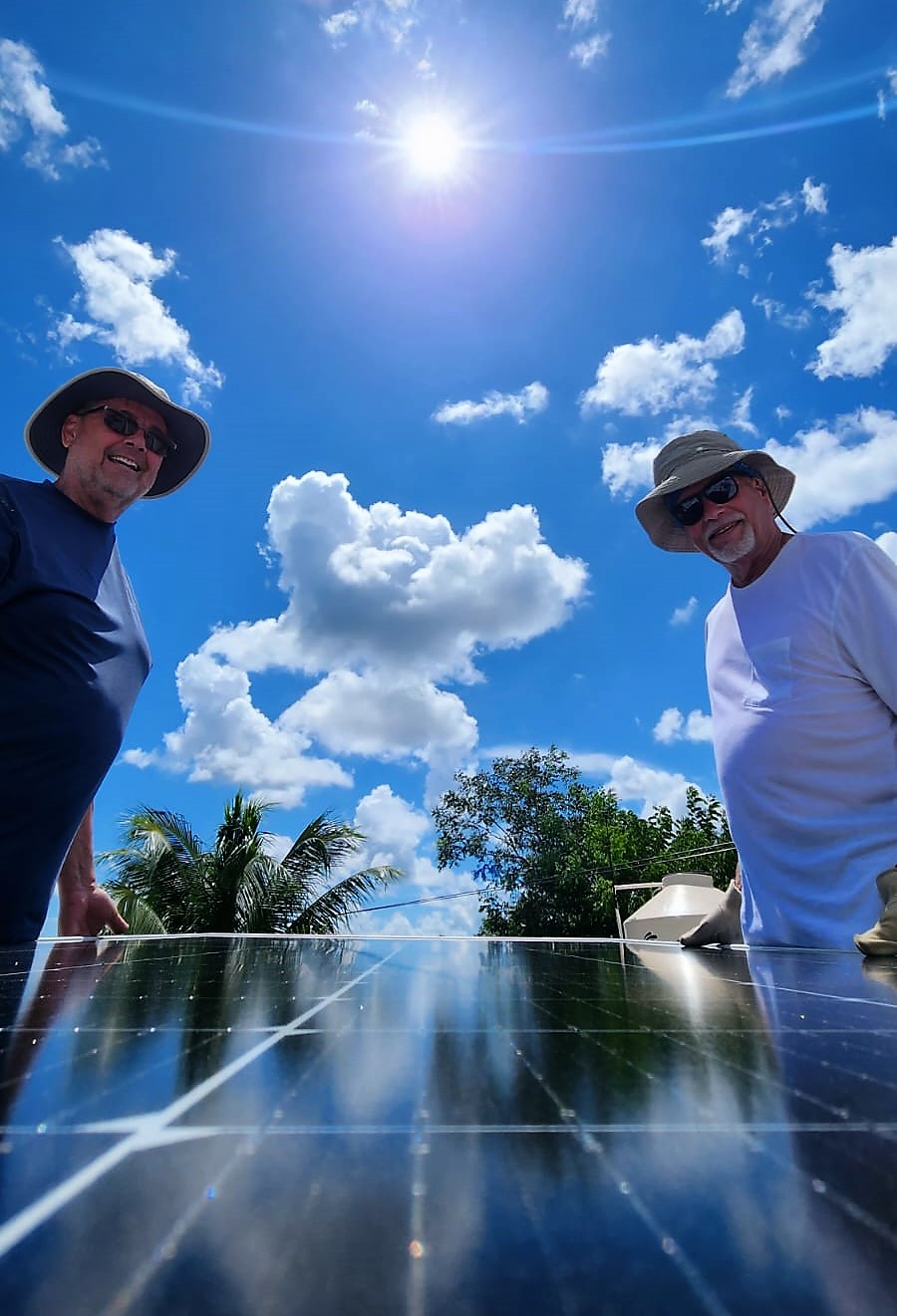 "The solar panel installation continues the reliability of power," Steve adds. "If you think of the community center as the hub of a wheel, it's where all the work we do with families happens; the community center is a safe space for them."
Though the community center is connected to Cancun's electric grid, having more reliable and consistent power will help during brown- or blackouts, and with unreliable infrastructure. The solar power system also includes a lithium-ion battery bank for energy storage.
Reallocating Resources
The entire system will enable Back2Back to direct resources away from rising electric utility costs and reallocate them to grow their Kingdom-building programs.
"The amount of financial savings from using solar power is going to allow us to put those resources directly to programming," Steve says. "It's such a great thing to know we can potentially hire more staff or add additional tutoring for the kids. We can do other things that directly impact the kids and families we're working with."
What's more, Back2Back's return on their solar investment will increase if the site can receive credits from the electric utility company in Cancun.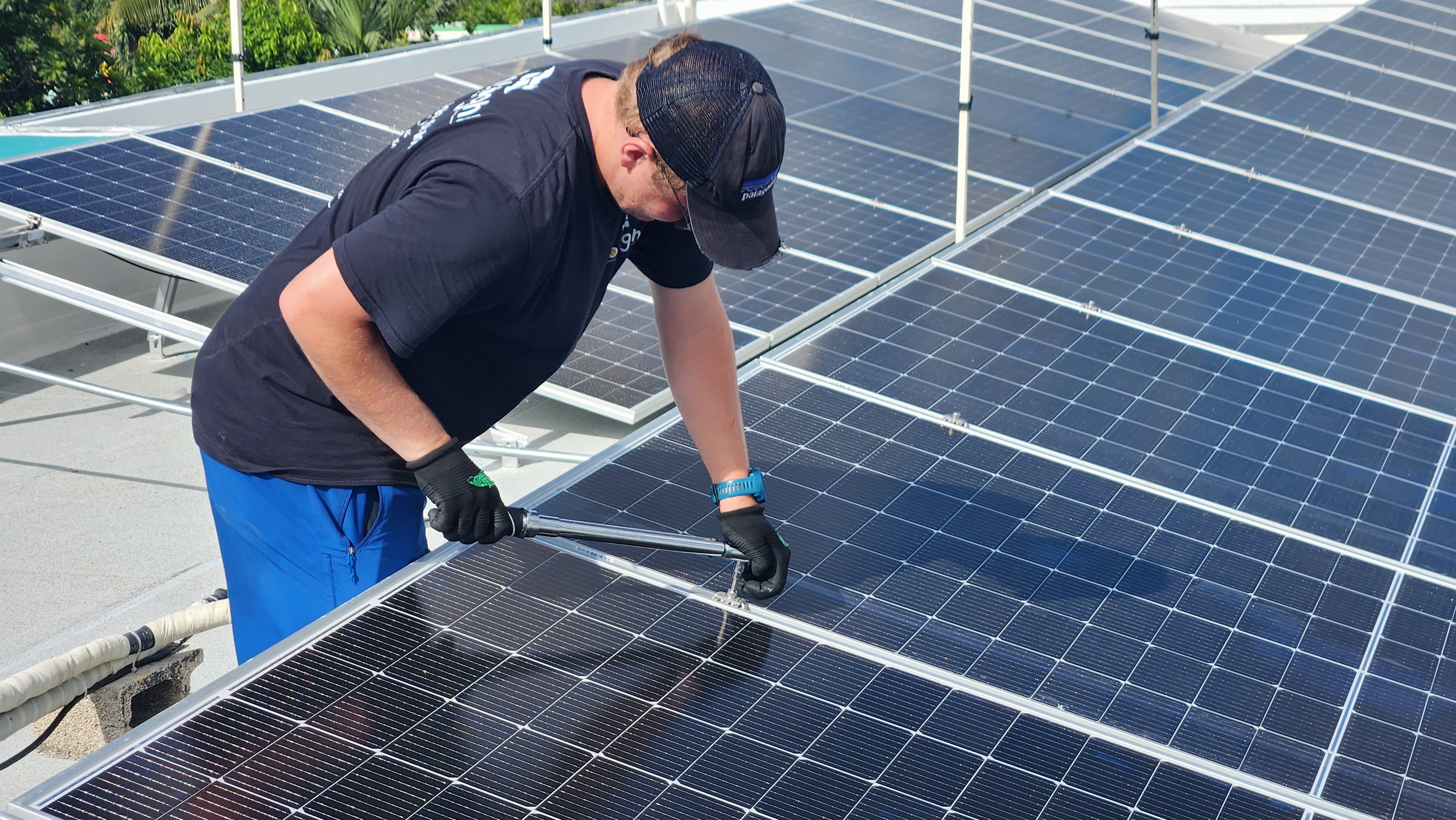 "We are in the final stages of working with the power company to get a meter installed to feed energy back to the grid, which would allow Back2Back to get credits from the power company," Steve says. "This will further enable us to put more resources toward programming."
---
"It's such a great thing to know we can potentially hire more staff or add additional tutoring for the kids."
-Steve Ross, U.S. Director of Back2Back Mexico Sites
---
The community center itself focuses on preserving families and thus works with both parents and their children. The staff and volunteers at the community center help kids by providing tutoring, crafts, devotionals, physical activity, mentoring and therapy. They even help older students evaluate and choose a career path.
"For years we've struggled with inconsistent power," says Darlene Ruiz, who has worked at the Cancun site for nearly a decade and currently serves as the site's director. "It negatively impacted our programming. The ability to print documents, to have material on hand for the kids, was a real challenge."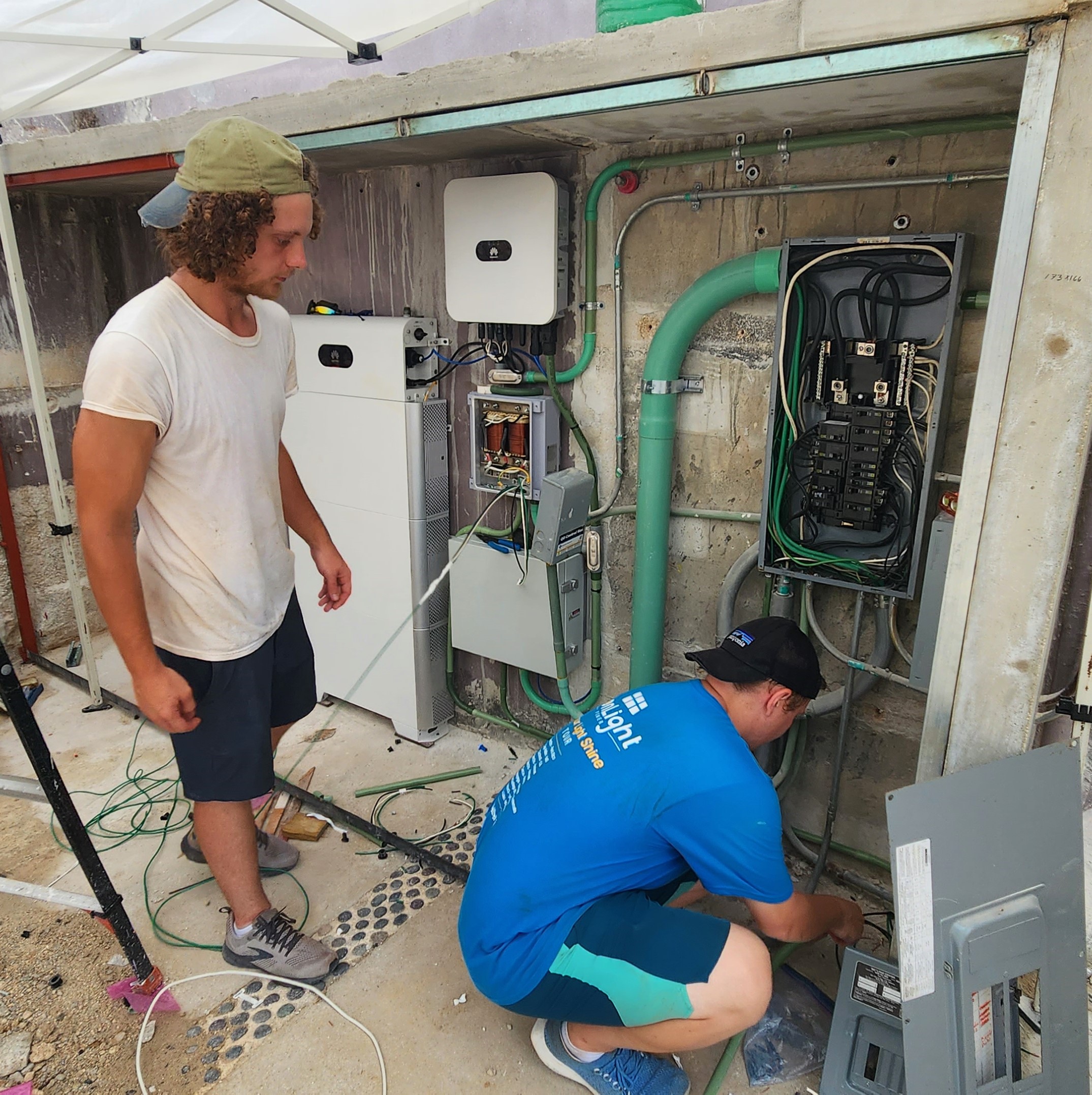 Like Night and Day
The difference you've made through this solar installation is like night and day for those impacted by your support.
"Knowing that we have consistent power impacts all levels of our programming at the community center," Darlene says. "The solar power installation provides us with a stable internet connection and the ability to print. It's the backbone behind helping the students with their education."
One of the most notable features of Back2Back's mission is their holistic approach to preserving families.
"We recognize that a lot of these parents have gone through their own stories as well," Darlene says. "We want to not only help them have better interactions with their children, but also resolve their own stories."
---
"What SonLight Power has done is provide a huge support to the site and all the activities we have going on at the community center."
–Darlene Ruiz, Back2Back Cancun Site Director
---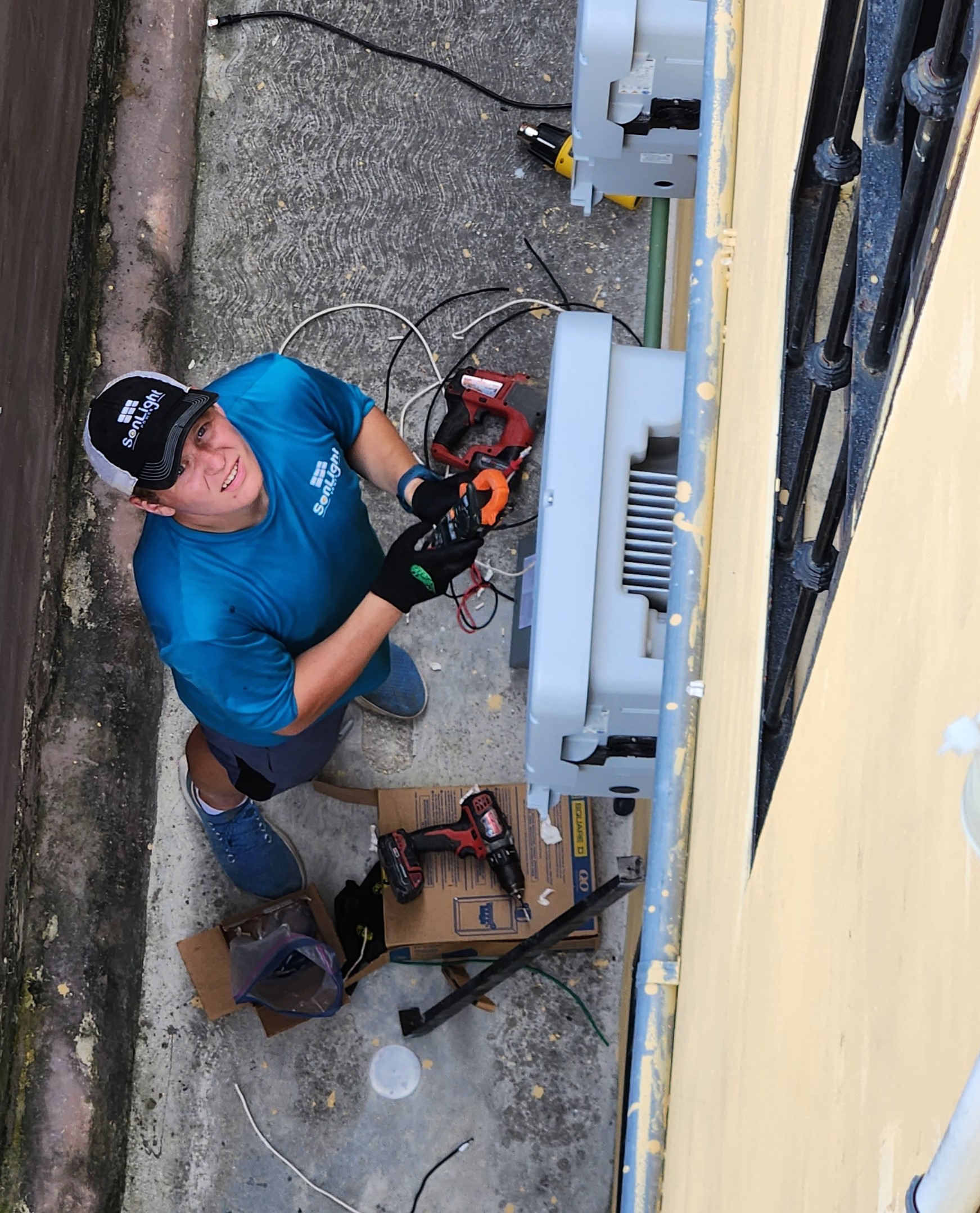 When Back2Back Ministries started in 1997 with their first site, in Monterrey, Mexico, the organization worked with children's homes.
"We were coming alongside those homes, working back-to-back with them to support orphan care," Steve says. "We have changed a lot over the years and modified our programming to better meet the needs of kids and families."
When Back2Back first started working in Cancun, social services reached out to them concerning children coming from the surrounding regions of Mexico. They asked if Back2Back would be interested in working with the families to support them staying together; to prevent children from entering orphanages.
"What SonLight Power has done is provide a huge support to the site and all the activities we have going on at the community center," Darlene adds. "I just want to say thank you."

The wall of the community center, pictured above, reads: "We are a family that values…Love God and love others, love the community and care for each other."
Standing Together
Solar power systems don't generate electricity in a vacuum. When SonLight Power equips other effective mission organizations with solar power, it multiplies the lasting impact you're making.
"SonLight Power are awesome experts in the field," Steve says. "It meant a lot, hearing Clay say to call them if we have any issues. They turn the system over to us, of course, but we know we can reach out to them, and we have a network of support."
From one ministry to another, it's a privilege for SonLight Power to serve alongside an organization doing such important, generational work with families and orphans.
"It feels like another group in the fight; someone else alongside us," Steve adds. "That level of connection and relationship has meant so much to our ministry as a whole and seeing this most recently happen at our Cancun site has been a positive thing. We're just grateful."

The wall alongside the Back2Back soccer field pictured above reads: "NOTHING IS IMPOSSIBLE WITH GOD."
---
Partnering With Nonprofits
Looking for a trusted advisor/partner for solar power at your organization? Are you part of a nonprofit, school, or church wondering if solar power can positively impact your work? (Spoiler alert: It can!) Click here to visit the Equip Your Mission page on the SonLight Power website to learn more.
For more information: Equipping Orphan Care in Haiti with Solar-Powered Resilience