May 17, 2016 / SonLight Power Mission Trips / Source: John Stowell
Spring Break in Honduras
This spring, SonLight Power returned to where it all began more than a decade ago - to the rugged southern mountains of Honduras. There, far off the traveled path and amid the densely forested peaks, a team of volunteers, including three members of The Ohio State University rugby team, used solar power to share God's love with more than 200 school children and their families.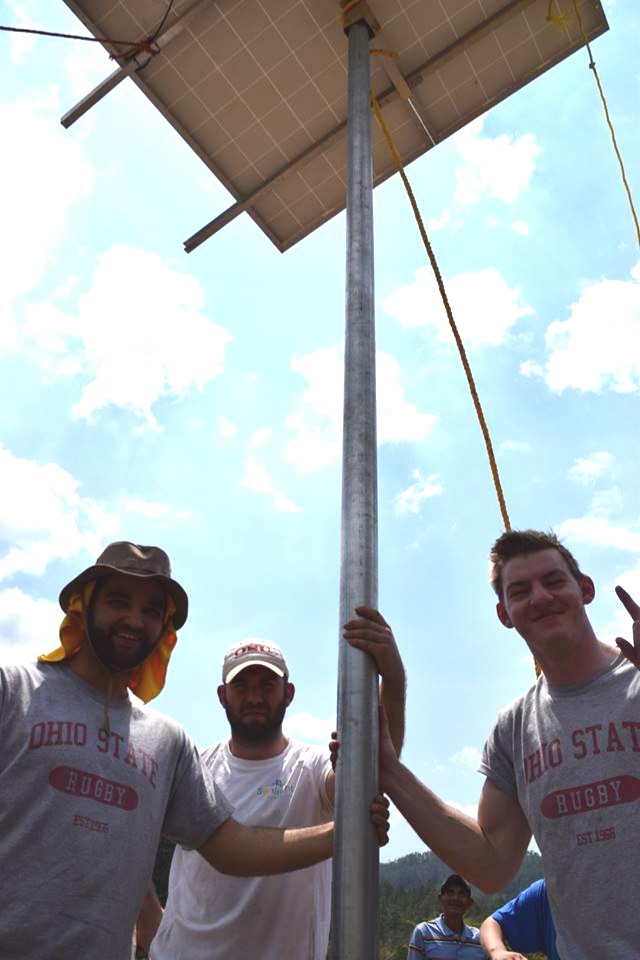 "It was my sixth mission trip with SonLight Power," Luke Fay, OSU senior said, "and it was an awesome way to spend spring break." Luke recruited two other members of his rugby team, fellow senior Jake Friedman of Rochester, New York and sophomore Blake Crowley to join him in a true adventure. Like Luke, Blake is a Cincinnatian and a graduate of St. Xavier High School.
The seven-member U.S.-based team also included Luke's sister, Elisa, and his father, Mark, who serves on the SonLight Power board of trustees. SonLight Power Founder Allen Rainey guided the solar power installations. Jenny Sasson, Honduras native and site pastor for La Viña - a Vineyard Cincinnati church serving the Hispanic community, spearheaded the spiritual program and coordinated logistics.
The SonLight Power team partnered with Vida Abundante, a major Honduran church based in the capital of Tegucigalpa. Sara Reyes, daughter of Vida Abundante's senior pastor, provided valuable community connections and translation support for the team.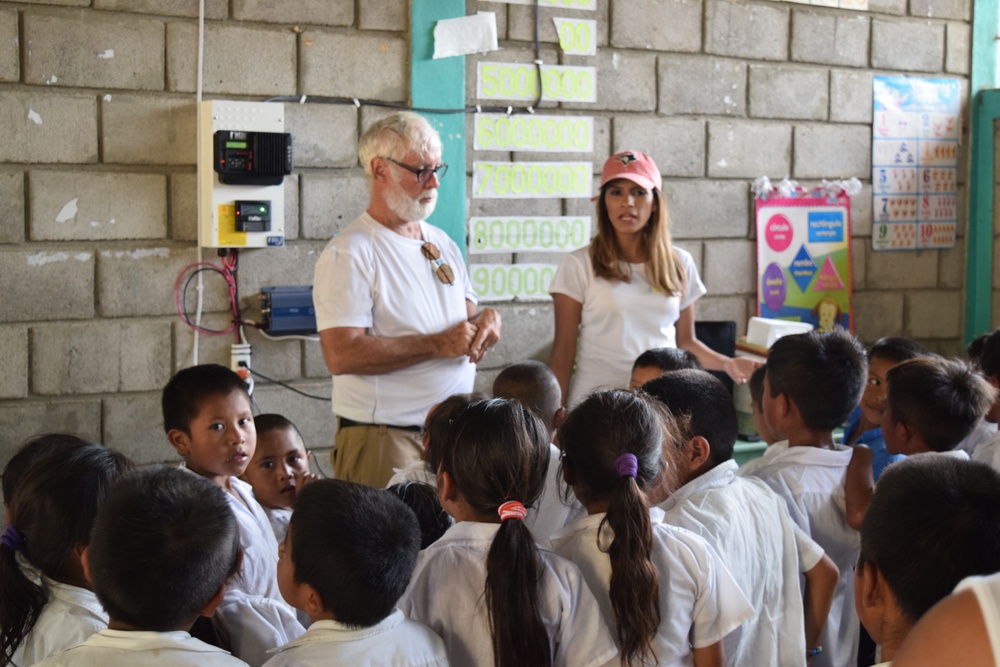 As is often the case, while mission trips are always well planned, we always expect to make adjustments on the fly. On this trip, we discovered each of the three schools in Sequire, Inguaness and La Rinconada contained multiple buildings, not just the one schoolhouse we had anticipated. We needed additional exterior wire and, thanks to Sara's help, we were able to buy some locally to complete the projects.
"One thing I've learned from these trips is that you have to be flexible and understand that things sometimes move at a different pace than you're used to," Luke said laughing. "But we worked hard and got the job done."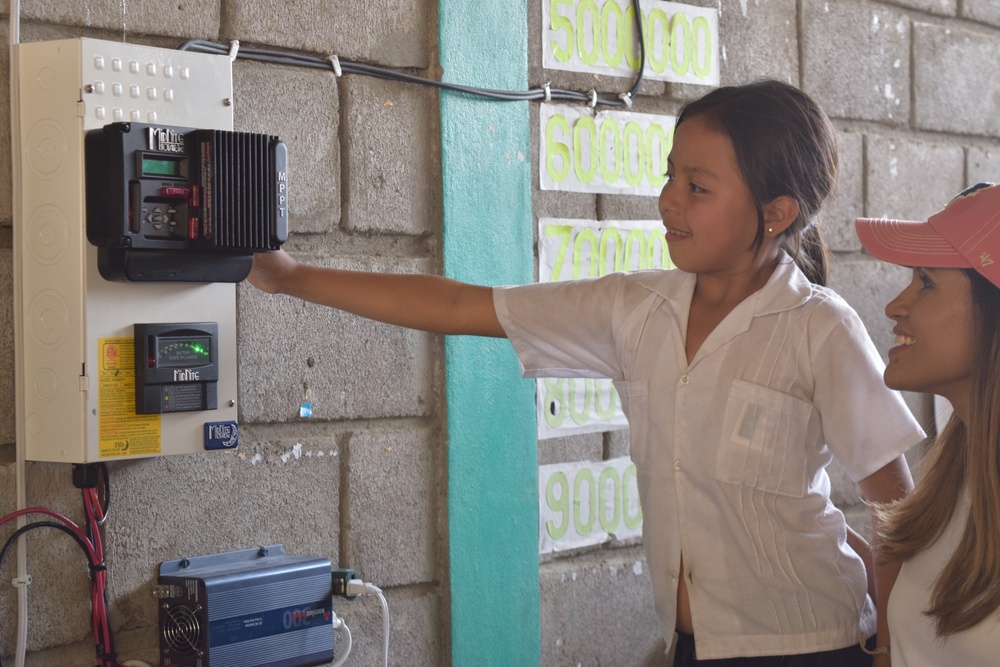 This was one of the smaller SonLight Power mission teams so it probably helped that we had a trio of rugged rugby stars. It also helped, Luke said, that local residents and even their truck driver helped with the three pole-mounted installations. Vida Abundante worked with a nearby mayor to arrange for a local electrician to assist with the wiring.
In parallel with the solar power installations, Jenny, Elisa and Sara led the school kids in organized ministry activities, affectionately referred to as fiestas. The fiestas are engaging and transformational. A remarkable number of children - over 100 - accepted Jesus in their hearts as their savior. During down time in the installations, Luke, Blake and Jake joined the fiestas, using soccer to build fellowship.
"Electricity means these schools can now run at night which is good because, a lot of times, kids are taken out and put into the fields to work when they're 11 or 12 years old," Luke said. "Now, everyone can learn not only because there are lights but also because they have a TV, which is a huge resource for learning."
As always, the team was humbled by the welcome they received and by their opportunities to witness God's love through providing clean solar energy. "Us being there told them someone cares," Luke said. "And God cares. And we're all rooting for you."
Wish you were there? You were! Thanks to your support, SonLight Power continues to light the world with solar energy and the love of Jesus.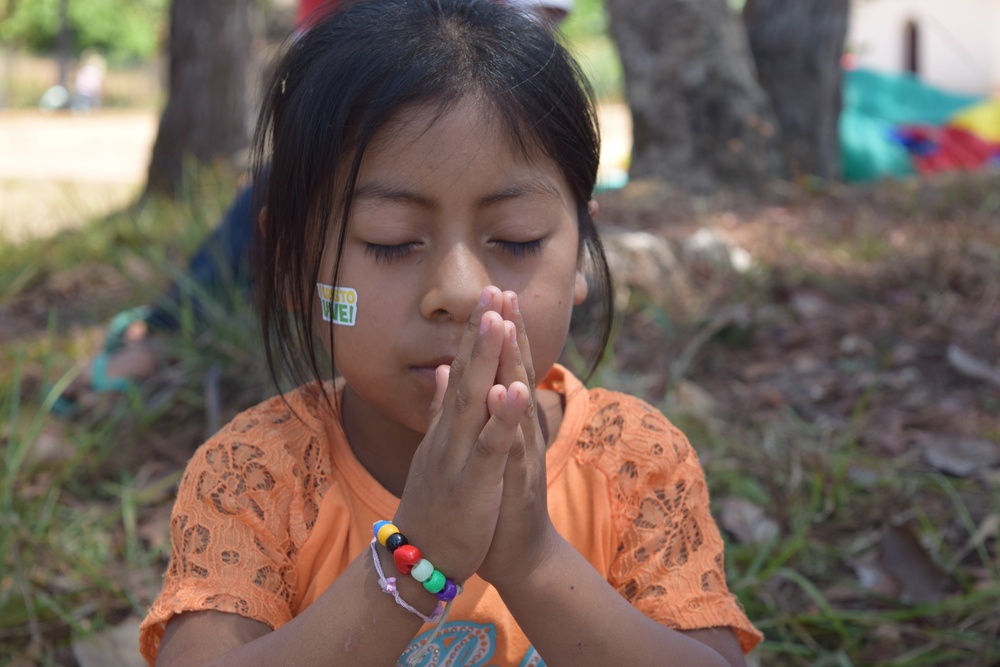 For more information: Cincinnati.com: Cincinnati students bring first-time electricity to rural Honduras