December 16, 2021 / Year-end Giving
---
"The light shines in the darkness, and the darkness has not overcome it."

- John 1:5

---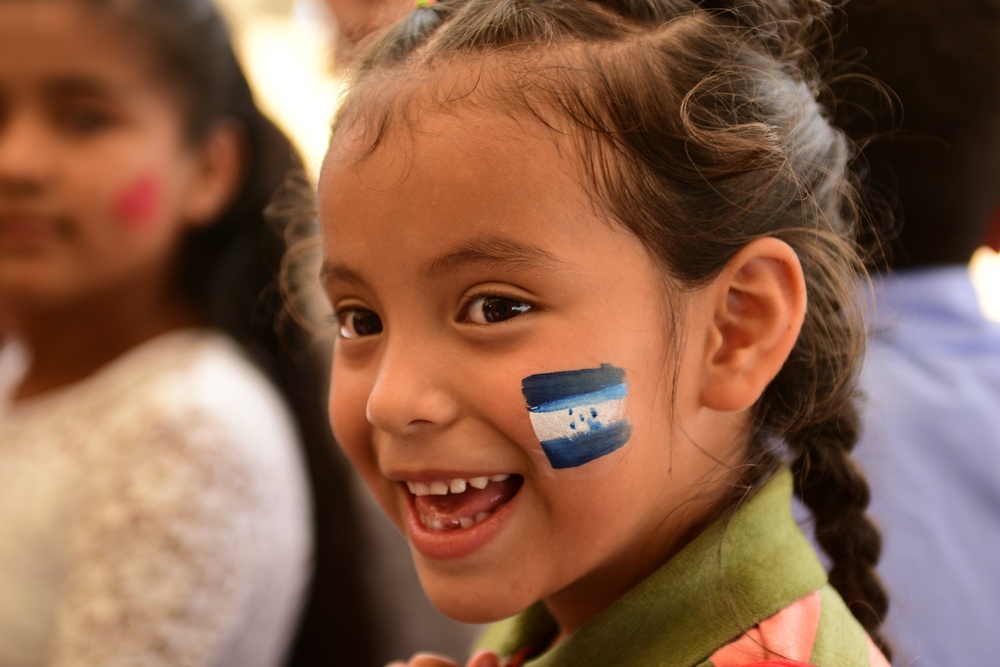 Letter from the Director:
Dear Friends,
When the recent earthquake and tropical storm hit Haiti, almost every healthcare facility lost power. In the darkness, Peredo Hospital was a beacon of hope … thanks to you.
Lifesaving medical equipment, like the ventilators to keep COVID-19 patients alive, continued to run through the disasters because of solar panels you helped install.
Despite the ongoing challenges of this year, the mission of SonLight Power is shining more brightly than ever, near and far. And it's all because of people like you.
During the past 20 years, committed friends like you have helped make a lasting, life-saving difference for some of the most vulnerable people in the world. You've changed life for 750,000 people – and counting – through the power of God's love and clean, solar energy.
This year was absolutely no exception as you'll see below.
We're poised to do even more in 2022, but we can't do it without faithful friends like you. As the year ends, your help is vital. Will you renew your support with your most generous gift today?

With your gift to SonLight Power, you will:
Address poverty and inequity right here in Greater Cincinnati by making solar part of projects like the 2022 Community Makeover in an underserved Cincinnati neighborhood.
Save precious lives in Honduras by installing a solar microgrid at a medical clinic serving thousands each year. You can address the number one challenge this clinic faces as it strives to provide high-quality, lifesaving healthcare: access to reliable energy!
Rally more partners to help fight energy poverty. New partners in Cincinnati, Tennessee, Michigan, South Carolina, and Florida are mobilizing missions for 2022, and with your help, our list of partners will continue to grow.
In every community God calls us to serve, we meet people who have been neglected, marginalized, forgotten … people who are desperate to know that someone cares.
When you deliver clean, renewable energy through SonLight Power, you change everything. Every solar panel is the gift of hope, resilience, and a brighter, healthier future.
Pereda Community Hospital in Haiti serves half a million people. Yet their only source of power for delivering babies, performing critical procedures, and powering lifesaving medical equipment like ventilators was an unreliable diesel generator costing $1,500 in fuel per week.
By giving the gift of clean, solar power, you saved the hospital $100,000 in annual fuel costs, which can be re-invested in their mission to save even more lives. And, you've helped to ensure continuity of lifesaving care, even in the face of fuel shortages and natural disasters.
The challenges we face today are immense and often daunting. Too many people live without energy and without hope, and the climate crisis is causing even more despair.
So, I am urging you: Let your light shine.
Be the change we all need when you deliver the power of the sun – and the Son – with your year-end gift today.
With gratitude and hope,
Kevin Sasson
SonLight Power Executive Director
P.S. This past year alone, you impacted an estimated 400,000 lives by installing 400 solar panels producing 160 kilowatts of electricity across 10 sites, near and far, for generations to come. And today, you can keep building on that impact with your year-end gift that will help SonLight Power meet the growing need in 2022!
Keep reading to see the impact your giving has made in the last year.
Donor Impact Report
Your support changes everything for communities in need. Here are just a few examples of the life-changing work you made possible:

---

CINCINNATI: CREATING BRIGHTER FUTURES IN AVONDALE

With your help, SonLight Power has joined forces with some of Cincinnati's biggest brands – the Cincinnati Reds, P&G, Cincinnati Children's, and the Cincinnati Zoo – to create brighter, healthier futures in Avondale through a net-zero greenhouse and urban learning garden at Rockdale Academy.

Through the Reds Community Makeover, the greenhouse is part of a larger vision to tackle poverty, unemployment, and poor health outcomes in this historically underserved community.

Powered by your support, the net-zero greenhouse will address the urgent need for fresh, healthy food in the community while also providing students at Rockdale Academy and nearby South Avondale Elementary a world of new learning opportunities.

By transforming lives in Avondale, this project is also opening eyes to the transformational power of solar energy to bring equity and renewed hope to communities in need right here at home!
---
HAITI: OUR LARGEST PROJECT TO DATE

It's no small miracle that our largest project to date was completed by one of our smallest volunteer teams ever.

Over two weeks, a group of eight volunteers installed 216 solar panels on five buildings to complete one of the largest solar microgrids ever built in Haiti.

Thanks to your support, this project will power the main campus of Lifesong for Orphans, which serves 2,000 orphaned and vulnerable children and young adults each year.

Prior to the solar installation, Lifesong relied on two diesel generators to power the campus. Not only is diesel dirty, it's unreliable and expensive, taking a $90,000 bite out of this organization's budget each year.

Thanks to you, Lifesong now has a reliable source of energy that will ensure they can consistently provide medical care, food, shelter, and learning opportunities for the kids in their care. And, they'll have $90,000 to put back into their mission of serving vulnerable kids and families in Haiti.

---

HONDURAS: CELEBRATING 20 YEARS OF IMPACT

To celebrate the 20th anniversary of our first mission trip to Honduras, SonLight Power volunteers were back in the country, serving alongside our longtime partner, Vida Abundante Church, using solar power to equip three remote schools without access to basic electricity.

For the very first time, kids in some of the most remote and forgotten parts of an already poor country got to flip a switch and see their classroom fill with light. They'll also be able to use multimedia learning tools for the first time ever to improve their educational experience and their connection with the larger world.

And, equally important, SonLight Power's children's ministry sought to leave kids and families with something even more lasting – a sense of God's enduring love for them.

Sara Reyes, SonLight Power Program Coordinator in Honduras, described 20 years of mission work as lifesaving: "That kind of impact can save the life of a person without hope."

---
For more information: Let Your Light Shine with a gift today.